Search Engine Optimization (SEO) Letter Agreement
[Text from public record at EDGAR database]
Makeup.com Limited
About Makeup.com Limited: Makeup.com limited is a leading online makeup and beauty product retailer that prides itself on offering top-of-the-line beauty products from well-known and up-and-coming brands to suit their customers needs. Their extensive collection which is available for purchase at makeup.com includes brands such as Benefit Cosmetics, Clinique, Lancome and many more. In addition, they offer a variety of skin care and perfume products.
About LifeTips: LifeTips was founded in 1999 and offers content solutions and link strategies for companies like Buy.com, Circuit City, Dunlop Tire, H&R Block, LowerMyBills, Merck, Office Depot, Verizon Wireless and hundreds more. All of our solutions are designed to engage readers, build brand, drive traffic and improve conversions/sales. From Article writing to On-Demand Book publishing to Tip and Advice centers to Exclusive Sponsor/ Link programs to RSS Feeders, and more, we offer a comprehensive portfolio of content solutions that become business building assets to our clients.
We offer the two building blocks for SEO success online: quality content and link strategy from LifeTips.com, an authority website. We're the web's best source for 500+ expert writers that create content that connects, solves problems, and enlightens and engages.
About ideaLaunch: Idealaunch is our sister company also owned by LifeTips president Byron White. It takes a unique approach to creating, designing and developing websites, marketing campaigns and viral marketing solutions. We tap into the art and science of web marketing. We create ideas that we think will ignite interest, entice action, keep visitors coming back and build brand. Then we wrap those ideas with great content and design. But that's just the beginning. All solutions come with the notion that they can be continuously improved, using split testing and multivariate testing of variations of content and design to constantly improve results.
Our Staff: We have deep resources to draw on including an in-house staff of full-time professionals and a pool of hundreds of screened, expert writers. Our in house editors are award winning journalist and writers with decades of experience creating engaging content. Our SEO and technology specialist, our scientists, have frequently been honored by the industry and are sought-after contributors to industry forums and knowledge centers. Our graphics and we designers create clean solutions that catch visitors passing on-the-fly. And we boast the web's largest pool of 500+ seasoned freelance writers who are tested, proven, and published professionals.
The SEO Edge
Nowadays, business success has a crucial component—search engine success. Your company needs top rankings in the search engines to be visible, to be credible, to be a player. To achieve this goal, we offer content solutions that connect with readers, keep them
[ENDE DER VORSCHAU]
Jetzt das vollständige Dokument lesen
Das vollständige Dokument "Search Engine Optimization (SEO) Letter Agreement " können Sie nach dem Kauf sehen, als Word - Dokument (.docx) speichern und bearbeiten.
Garantiert keine Folgekosten. Zeitlich unbeschränkter Zugang zu allen Dokumenten. Kein Abo., weitere Infos
Preis zzgl. MwSt. Angebot richtet sich nur an gewerbliche Kunden.
Sie haben bereits einen Zugang?
Bitte hier einloggen.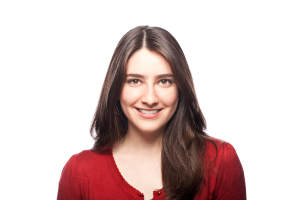 Nicht den passenden Vertrag gefunden?
Unsere Fachanwälte beraten Sie gern.
Schreiben Sie uns!
Liesegang & Partner stellt Ihnen Musterverträge, Vorlagen, AGB und Formulare für alle geschäftlichen Bereiche zur Verfügung. Unsere Fachanwälte für Handels- und Gesellschaftsrecht, IT-Recht und gewerblichen Rechtsschutz beraten Sie zur Vertragsgestaltung und vertreten Sie auch gerichtlich bei der Durchsetzung Ihrer Verträge.