Our attorneys w advise you on the establishment of companies, restructuring of companies and ongoing support of companies
We are specialists in commercial and corporate law. Our law firm is your experienced partner for the establishment and support of companies. Regardless of whether you are a limited liability company or a partnership, we advise and support you closely with tax advisors, competently and reliably when it comes to German and international corporate law.
For company foundations, e. g. UG and GmbH, we also offer package deals that can be ordered easily and securely online. Here you can order a company formation online
Learn more
Here your can find comprehensive information to start up a new company in Germany or abroad. Trust in our knowledge and ask us for advice in all legal and tax aspects of your project to find the best solution for your needs.
We advise our clients in several commercial law areas, including:
Establishing of German Companies
Registration of Companies
Registration of branches and subsidiaries
Labour Law Services
Distribution Agreements (Agency Law)
Company law, mergers & acquisitions (PME, SME)
Disputes between shareholders
Rights to information - Dispute resolution - Confiscations
No company is certain that disputes will arise between the company and one or more companies. The same applies - especially for companies with few shareholders - to disputes between shareholders.
In this case too, we are your competent consultants. We represent your interests out of court and look for economically reasonable and legally justifiable solutions. If legal proceedings cannot be avoided, you can also rely on our experience and competence.
Your contact person is Attorney Marco Rössel.
Company formation in Germany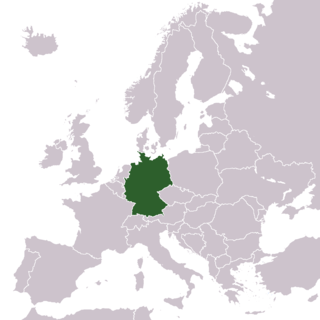 If you would like to become active in Germany, we will be happy to support you legally and for tax purposes.
advise on the best company type
Application of official permits, licences, authorisations,
Consulting on regulatory reporting obligations and reporting requirements, office search, personnel selection,
Deposits of the infrastructure and all other measures that arise at the start of the company
trustee services for shareholders and/or managing directors
.
Find out more about our consulting services for the establishment and support of companies.
GmbH formation
We quickly and reliably establish any limited liability company.
The legal form of a GmbH (limited liability company) is currently probably the most common form of a German company. The company can only be established by notarisation of the articles of association.
Contact: Lawyer Marco Rössel
Due to our specialization in corporate law and our knowledge of the sector, we can take the precautions that are important for you right from the very foundation of the company:
Advice prior to foundation
Consulting on choosing the right legal form for your requirements
suitable share capital
Valuation of contributions in kind / incorporation in kind
successor's regulations
secured distribution of profits
regulations in case of sale of shares
After the company has been founded

Determination of the further procedure in a personal conversation
Application of the company to the tax office etc.
Processing of inquiries from the commercial register
For the establishment of a limited liability company we agree on a lump sum of approx. EUR 2,000.00 plus VAT. This includes the aforementioned services.
In addition, there are the notary costs in the amount of approx. 350 EUR and the costs of the commercial register of approx. 110 EUR.
Even after the foundation of the company, we can provide you with comprehensive advice in the following areas
Creation of the managing director's contract
Financial accounting
Tax returns
Annual financial statements
Conclusion of tenancy agreements
Fiduciary services as shareholder or managing director
Domiciliation of the company