15.07.2016 06:09
Trademarks
EU trademark owners: Already filed your Article 28 declaration?
Analyze your trademark portfolios for EU and international registrations designating the EU if they are eligible to file a clarification of their list of goods and services. Hurry up deadline ends September 2016.
By: Jens Liesegang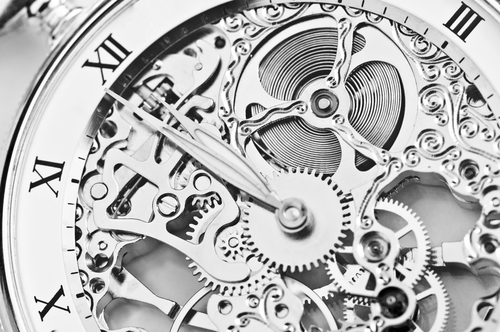 In December 2015 a Regulation amending the EU Trademark Regulation became into force. This included among other substantial changes the possibility to clarify their list of goods and services. Earlier, the European Court of Justice found in a so called 'IP translator' decision that trademarks owners who claim entire Nice Class headings have to clarify whether they want to protect their trademark for all goods in the alphabetical list of that class or only some. If only some goods or services of that class are claimed they must be specified.
Article 28 (8) EUTMR now gives trademark proprietors the right to file declarations in which they can claim that their EU trademark which were filed for a specific Nice Class Heading claim beside the literal meaning of the class heading also other specific goods. These goods must have been mentioned in the alphabetical listing for that class in the edition of the Nice Classification in force at the date of filing.
You only have six months, between 23 March to 24 September 2016, to do this.
This applies to all EU trademarks or IR trademarks designating the EU, filed or designated before 22.06.2012 and registered before the entry into force of Regulation 2015/2424 of 16.12.2015 amending Council Regulation (EC) No 207/2009 of 26.2.2009 on the EU trade mark that contain the entire heading of a Nice Class. If only a part of a class heading is claimed this trademark / class is not eligible. Here are some examples:
• ELIGIBLE: clothing, footwear, headgear (entire Class 25 class heading)
• ELIGIBLE: clothing, footwear, headgear; shorts; caps (entire Class 25 class heading plus additional goods)
• NOT ELIGIBLE: clothing, footwear, headgear not including tennis clothing (narrower than the class heading because of the limitation)
In other words, if you have an EU trade mark (or an international registration designating the EU) that complies with the requirements of Article 28(8) EUTMR, but all you wish to protect can be understood to fall within the literal meaning of the class heading, you do not need to take any action. If you would like to make a declaration for goods or services that are included in the alphabetical list but are not covered by the literal meaning of the heading, you will need to take into account the limitations of the effects of the amendment, as laid down in Article 28(9) EUTMR.
What that literal meaning of a class heading actually is has been left to be defined by us, the attorneys, the their clients or perhaps later EUIPO and/or the courts. And that is what it makes difficult to give a general advice.
A good starting point to find goods or services not covered by the general class headings is a recently published paper by EUIPO. EUIPO has prepared a draft paper for terms which not fall under the literal meaning of class headings and which is available here.
Therein, EUIPO lists goods and services categorized by Nice classes and their individual editions which are not deemed to be covered by their class headings. So, if some of the goods listed therein should be covered by your trademark you should at least consider to file a declaration according to Article 28 (8) EUTMR.
EUIPO has already published some of their experiences. Trademark proprietors who have filed declarations early on have frequently made mistakes, according to the EUIPO. Most of those mistakes arise from not reading the EUIPO's guidance and a failure to understand exactly what Article 28 declarations are and what they are for. Here are the top mistakes according to the Office:
- Declarations containing long lists of terms clearly covered by the literal meaning of the relevant class heading. The EUIPO was very clear it would not accept these – it will only accept terms not clearly covered already. It has already published a list of "orphan" goods and services which it will accept. If a term is not in that list, you can still file a declaration, but be prepared to argue for it as and when the EUIPO issues a deficiency notice.
- Declarations for goods and services not contained in the Nice classification alphabetical list in force at the time of filing. The Nice classification has changed over time – make sure you are using the right one, or you'll get a rejection.
There are also a couple of other obstacles, especially if you have to deal with larger portfolios:
- EUIPO's online form allows only a declaration for one mark at a time, which is very slow. Fortunately this form is not mandatory.
- Declarations are only accepted where the filer is a registered representative of this trademark but different examiners are taking different approaches so some require a power of attorney and others may not.
- It is not easy to see was actually has been filed and accepted as a declaration. An accepted declaration is currently not being displayed in the list of goods. One has to log in to the EUIPO website then download the EUIPO's letter confirming recordal of the Article 28 declaration, which only shows what the entire specification looks like now. If you want to see what has actually been declared, you will have to download the TM owner's own declaration.
There is still enough time to analyze your portfolio carefully and decide per trademark whether a declaration is advisable or not. Please ask us for more information.
LIESEGANG & Partner News
Legal experts from our law firm keep you informed about new developments in German and international law especially trademarks, patens and designs.
Our Legal Services