28.10.2016 07:00
Ausländerrecht

Right of Residence in Germany - Employees
The 3rd part of this series explains the prerequisites subject to which a foreign national is permitted to live and work as an employee in Germany.
By: RAin (Lawyer) Katharina Huber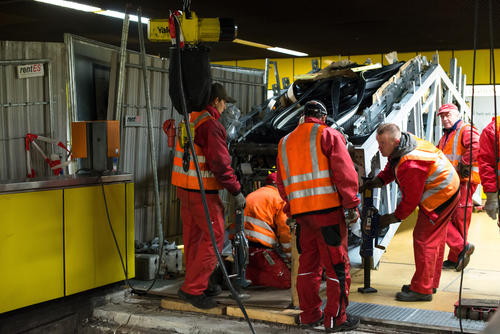 For EU citizens and nationals of the countries belonging to the European Economic Area and for those of Switzerland, the freedom of movement of workers applies in general. They do not need a work permit to work as an employee in Germany. For EU citizens, citizens from the European Economic Area and citizens of Switzerland, legal residence indeed often results from the fact that they are working as employees in Germany.
In contrast, foreign nationals from a third country (countries not belonging to the European Union, the European Economic Area and Switzerland) may on principle work in Germany only, if this is expressly stated in the residence permit. These foreign nationals therefore always require a residence title and a work permit in order to be able to work as employees in Germany.
Both the residence permit and the work permit are applied for with the immigrant authority. In the internal contact between the German Federal Labour Office and the immigration authority, the German Federal Labour Office consents to or rejects the application for the work permit. The prerequisites for the consent by the German Federal Labour Office to taking up gainful employment are in particular:
there must be a concrete job offer,

the employment is necessary for Germany as an economic centre, taking the situation in the labour market and the need to fight unemployment into consideration,

no employee with higher-priority rights is available for the concrete job (Germans, nationals of the EU, of the European Economic Area or Switzerland or foreign nationals who already hold a work permit),

the working conditions are comparable to those applying to national workers.
The imminent employment of a foreign national from a third country as an employee under certain prerequisites makes it possible to obtain a limited residence permit in Germany. On principle, the residence permit is limited in time to the duration of the work. After five years of legal residence in Germany, a foreign national may obtain an unlimited residence title, subject to further prerequisites.
A special provision in addition applies to foreign nationals holding a university degree. Subject to certain prerequisites, they may obtain an EU Blue Card which constitutes a special residence title. Residence in Germany within the scope of the EU Blue Card serves the purpose of pursuing an employment in Germany that is commensurate with the qualifications.
LIESEGANG & Partner News
Legal experts from our law firm keep you informed about new developments in German and international law especially trademarks, patens and designs.
Our Legal Services