Drafting terms and condtions for online shops
On the following pages you can mandate our lawyers with drafting of individual terms and condtions (AGB) or any further legally required texts (like data privacy rules DSGVO) for your online shop.
We draft terms and conditions for your online store as well as any kind of online-platform such as eBay and Amazon for fixed fees to make it legally compliant.
We offer fixed fees and many years experience on advicing customers legally on their online store issues. Consider: With legally approved terms and conditions you improve your website and you are of course protected against any any cease-and-desist warnings by competitors.

Samples for Terms and conditions: We as well offer standard patterns for terms and condtions and so called terms and conditions generator. With the Generator you can draft your individual terms and conditions by answering questions.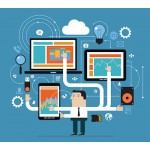 Keep yourself and your Terms and Conditions in the loop!
With our update service your terms will be always legally up to date. So you can protect yourself from any warnings and of course save money.
Hier können Sie die Erstellung einer Datenschutzerklärung nach DSGVO für Ihre Webseite oder Ihren Onlineshop beauftragen. Wir prüfen zunächst die in Ihrem Fall erforderlichen Anforderungen und erstellen nach Ihren Vorgaben die Datenschutzerklärung und begleiten Sie bei notwendigen Umsetzungsmaßnahmen.
With our so called "basic package for online shops" we'll draft for your German online shop all required legal texts. Such as fitting terms and conditions, imprint, legal cancellation policy, data privacy statement.
To have a comprehensive protection for your online shop on warnings (meaning mostly cease-and-desist warnings by competitors) we recommend mandating us additionally with the comprehensive check. We then further check of your online shop on the legitimacy of advertising messages as well as requirements to label or duties to notify on certain products.
Please note that all our drafted texts will be subject to German Law. We of course translate our texts into English or any other requested language.
Free consultation
Ask us about costs, proceedings, best strategies. An initial consulation is free. We will be glad to advise you by email or phone:
+49 69 716 7267 0