Company incorporation in the United States of America
Fast and efficient company incorporation in the United States of America. Experienced lawyers. Fixed fees.
We offer a guaranteed personal service for our clients, guiding you through every step of the incorporation process and beyond.
To start your company incorporation please select the appropriate company type below and fill out the form details.
If no prices are mentioned for your requested kind of company; please feel free to contact us for more information. We will discuss your matter and will provide you with a detailed offer for your requested corporation and country. Your contact at LÜBECK is lawyer Marco Roessel.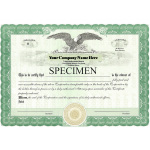 Competently and quickly to your limited liability company. From the agreement of the company name to the individual compilation of the founding documents and on to representation at the notarial certification of the founding and opening of the business account, we advise and assist you comprehensively in the founding of your limited liability company. On request the company foundation can be carried out by a trustee and the Managing Director appointed.
Gemeinsam mit bewährten Partnern vor Ort unterstützen wir Sie umfassend bei der Gründung Ihrer LLC in Nevis. Eine LLC ist in etwa vergleichbar mit einer deutschen GmbH. Denn die Gesellschafter (genannt Members) haften nur mit ihrer Einlage. Sofern die LLC als sog. Offshore-Gesellschaft in Nevis keine Geschäftstätigkeit ausübt, fallen auf Gesellschaftsebene regelmäßig keine Steuern an.