Trademark renewal France
Here you can instruct us to file a renewal application for a registered french trademark.
The term of protection of a French trademark is 10 years.
A French trademark can be renewed indefinetely. We monitor the deadlines for you and file the renwewal application.
The prices are fixed prices including official fees.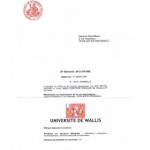 Here you can engage us to renew your registered trademark in France.

The price includes the official renewal fee for one trademark for one class.