Markenverlängerung Frankreich
Hier können Sie uns mit der Verlängerung Ihrer eingetragenen französischen Marken beauftragen.
Eine französische Marke hat eine Schutzdauer von 10 Jahren.
Wir überwachen die Fristen für Sie und führen die Verlängerung durch.
Die Preise sind Fixpreise inklusive amtlicher Gebühren.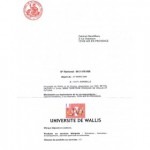 Here you can engage us to renew your registered trademark in France.

The price includes the official renewal fee for one trademark for one class.