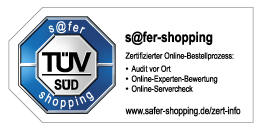 Experienced Specialized Attorneys | Guaranteed, Transparent Fees
Here you can engage us easily, safely and quickly. Specialist lawyers with extensive experience will assist you. We always guarantee a fast and accurate execution of your order. All prices include any official fees for applications, registrations or publications.


Our attorneys in Frankfurt specialize in trademark law, competition law, design protection, copyright law, corporate law, corporate restructuring and employment law for local and international clients, foreign law firms, IP professionals, banks, developers of financial products, companies and foreign investors looking for business opportunities in Germany.
For trademarks we conduct trademark searches and trademark applications, monitor trademarks and manage trademark portfolios. Our attorneys at law in Frankfurt am Main will accompany you in your trademark strategy up to the execution of opposition proceedings against trademarks, warnings in case of trademark infringements, legal proceedings in case of trademark infringements.
To protect your product designs, we advise you on design patent and design applications as well as the enforcement of rights against plagiarism.
The lawyers specialising in commercial and corporate law of our law firm are your experienced partner for the establishment and support of companies. Regardless of whether you are a limited liability company or a partnership, we advise and support you closely with tax advisors, competently and reliably when it comes to German and international corporate law.
We create and review terms and conditions for all industries, especially for online shops and advise on implementation and integration.